The QR-Codes are not required anymore to enter Bantayan Island but it is mandatory to provide a Booking Confirmation of an accredited establishment. The list of accredited establishments you find on following links:
The issuance of QR-Codes has been implemented as a new Regulation during COVID-19. Meanwhile they are not required anymore but travelers still have to book with an accredited establishment and provide the booking confirmation upon arrival.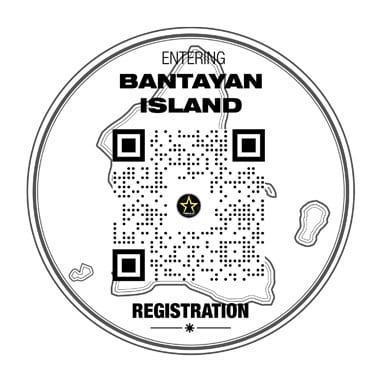 The Establishment will issue your booking confirmation which you have to show upon arrival at the Port in Santa Fe. For more Information feel free to message us.
Feel free to contact us - we are happy to help you!